We utilise our experienced multi-disciplined engineering team to produce innovative solutions to solve our customers issues.
We thrive on crafting the first concept designs, and we find that close collaboration enables us to bring fresh ideas to life. Our enthusiasm for unique problem-solving will ensure you get a cutting edge solution tailored perfectly towards your needs!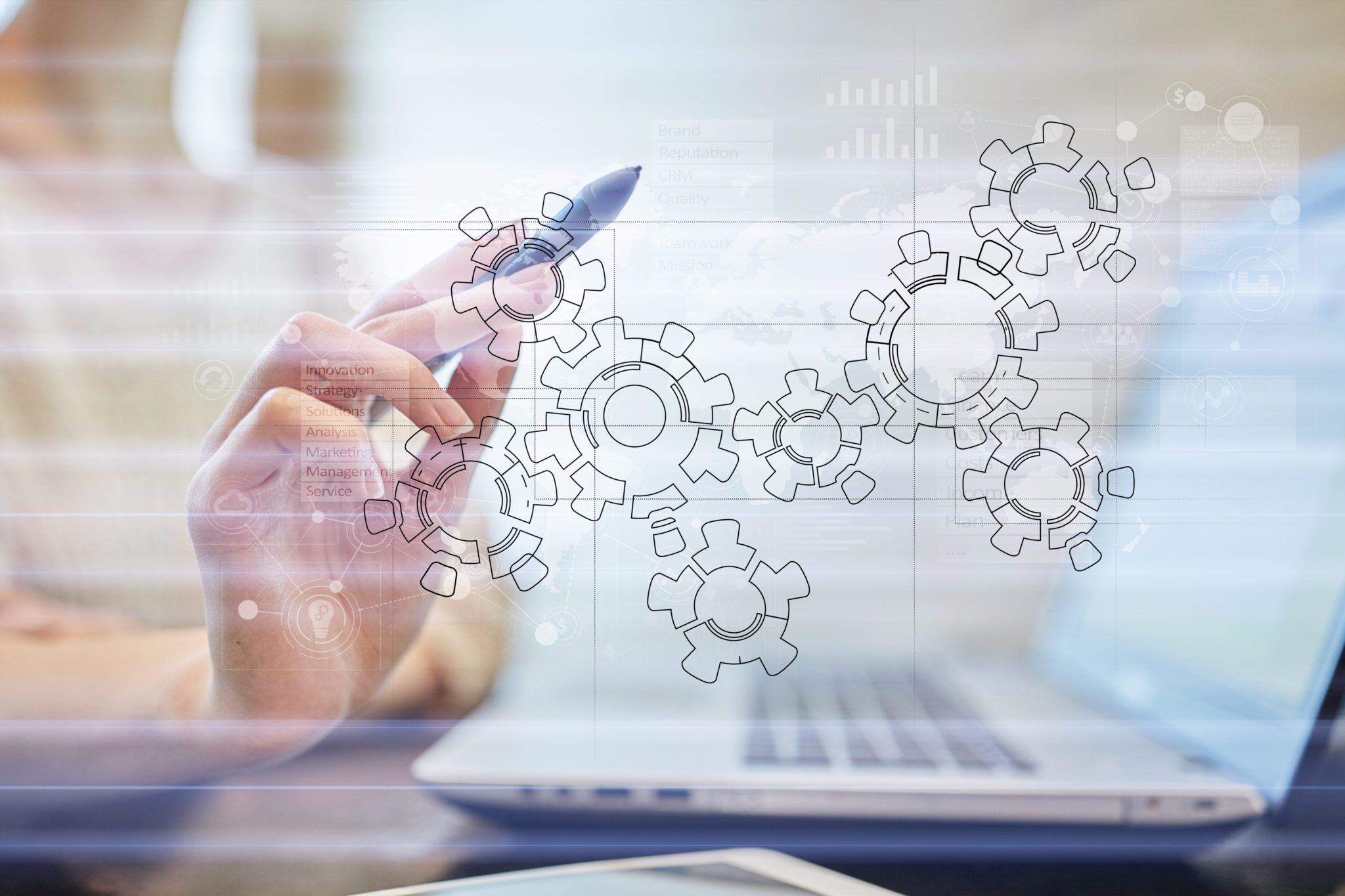 Whether it's smaller, lighter or stronger that you're after, we believe that we have the expertise to make it a reality. We delve into the detail, understand what's really required, drive out any waste and add value where required.
We do this by utilising a range of design verification and analysis tools such as Finite Element Analysis.
At Amtek we have been growing our finite element analysis and design modelling experience for the past 12 years. It forms an integral part of our design process, it is not simply a Pass or Fail tool to be used at the end of the design process.
The use of analysis tools allows us identify any weak points or potential failure in a design, it provides validation and verification of selected materials. In addition it identifies any areas where the design could be optimised or where alternative materials can be used.
Amtek provide a number of different analysis services which means we can meet our customers needs, as such we offer the following analysis. :-
Hand Calculations
Structural Analysis
Thermal Analysis
Vibration Analysis
The output of these services can be anything from a standalone report to a complete optimisation and design service.
Amtek are committed to supporting our customers so we are always willing to offer advice and guidance on a design as part of the analysis feedback.

For great designs to become great products each component part must be fit for manufacture in the real world. We have first-hand experience and understand the capabilities of manufacturing processes such as Turning, Milling, Grinding, Honing, Broaching, Burnishing, Injection Moulding and Investment Casting.
We ensure that each component part is fit for manufacture and that the overall product can be easily assembled. We can also advise on various Lean manufacturing and assembly process techniques.
To turn those conceptual designs into a reality we will produce a full set of detailed manufacturing drawings for each component part.
Drawings include but not limited to Geometric tolerances, Surface finishes, Materials, and Hardening requirements.
We can tailor General Assembly and Sub-Assembly drawings to suit your requirements, drawings can include Parts lists, Lubricants, Thread lock, Torque values, and Specific tooling.
Amtek are able to offer detailing from customers designs, taking the pressure off and releasing internal resource to focus on other key projects.
Amtek use a wide range of the latest 3D and 2D CAD packages in order to meet our customers' needs.
Amtek can use the latest version of a particular package but can also offer the ability to use an older version to match the customers to ensure compatibility of models and drawings.
Amtek are able to utilise the following CAD Packages
Catia
NX
SolidWorks
SolidEdge
Inventor
Pro Engineer / Creo
Ansys
AutoCAD
With our professional licenses of SolidWorks, we are able to use tools such as toolbox and integrate with customers standard parts libraries to become a true extension of their design office.
Amtek are able to produce 3D models and electronic 2D detail drawings from old hand drawn, microfilm or 2D CAD systems in a CAD system of the customers choosing.
The CAD standards can be to a customer specification with all the correct layers, drawing boarders and filenames. All drawings are checked for dimensional accuracy to ensure a high quality accurate replication of the current drawing.
Amtek have lots of experience from numerous projects of redrafting legacy drawings, this can simply be to provide an electronic file for safe and easy storage. In addition, Amtek can update the drawing at the same time to current standards, convert from imperial to metric or even improve the manufacturability by taking into account modern machining methods. Once drawings have been converted it allows future modifications and improvements to be easily and quickly implemented.
With years of experience managing mechanical design projects we're confident that we can deliver your project within the agreed timescales and to budget. Our experience ensures that all tasks are built in to our project management processes and are managed accordingly.
All of the projects we undertake are managed in house and Amtek are fully accountable for:-
Scope                             Ensuring the customer deliverables are met
Risk Management   Identification, assessment and prioritisation of risks
Quality                          Right First Time
Cost                                Keeping within customer budget
Delivery                       To meet customer expectations
Amtek take a flexible approach to ensure the correct level of governance is applied relative to the size and complexity of the project.
Amtek are able to work within our customer's design process to seamlessly integrate as an extension of their design department.
If the customer does not have a design process or governance then Amtek will use their own internal gated design process to ensure a controlled gated design process.
In order to meet customer deadlines we work with the customer to understand their leadtime and balance this with the correct level of resource.